Performance Clutch and Suspension by ZF SACHS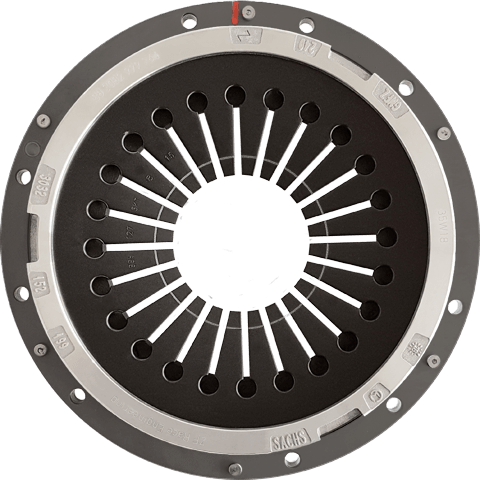 SACHS Performance Clutch
Performance Clutch Kits from ZF SACHS deliver more transmittable torque and more stability, longer life and superior thermal resistance. Advantages, that are of great value not only to highly tuned vehicles but also in motor sports.
Every SACHS performance clutch is a product of the concentrated expertise obtained from many years of working in the motorsports industry. The extensive expertise gained on the toughest race tracks in the world has been directly applied to the development of the SACHS Performance clutches.
Click here to read more.

Find the right performance clutch
Coilover Suspension
SACHS Performance
ZF SACHS Performance height-adjustable coilover suspensions feature sports-oriented responsiveness, long service lives, unparalleled quality, and simple handling, as well as quicker and low-priced installation.
High-quality monotube dampers are used for the high-tech shock absorbers from the SACHS performance series, Their special alignment and a valve system, which allows flexible characteristic curves to be adjusted, provide maximum sportiness right up to their threshold limit.

Find the right suspension
Competition clutch SACHS
The focus of the ZF SACHS Racing clutch system (RCS) is on reducing the weight and moment of inertia (MoI). Competition clutches made by SACHS Germany enable maximum engine acceleration as well as minimum shift duration.
The SACHS RCS clutch system can be configured to provide individual solutions for specific vehicles and tracks. Our competition clutches are developed for virtually all racing applications.

Find the right competition clutch
Special conditions for commercial customers
Are you a dealer, tuner or have a car workshop ? Register today as professional partner for the SACHS Performance and Racing products and take advantage of our special dealer packages and attractive conditions.

Register now