Racing Clutch and Competition Clutch - SACHS RCS Configurator
---
Racing Clutch SACHS RCS - Surpassing the limits of engineering feasibility
The engineers at ZF SACHS Race Engineering have been technical racing clutch partners of several Formula One teams, Porsche Motorsports, BMW Motorsports as also Volkswagen Motorsports for years now. Their expertise is now directly available in the SACHS Racing Clutch System (RCS), which can be individually configured for all racing series.
Standard clutches are only of limited suitability for racing. Comfort is one of the main focuses of development work on standard clutch kits. As a result, these car clutches tend to be relatively large and heavy.
Completely different requirements are placed on competition clutches used for racing. Here the focus is on reducing the weight and moment of inertia (MoI), in order to enable maximum engine acceleration as well as minimum shift duration. Both the weight and the MoI can be significantly reduced by decreasing the clutch diameter and by using special materials.
The clutch principle is based on friction – and friction generates heat. Larger clutch kits have the advantage of being able to absorb considerably more heat. Smaller clutches run a corresponding risk of overheating. For this reason, they feature clutch friction linings made of sintered, sinter pad, or carbon materials, which are more temperature-resistant than the organic linings on standard car clutches.
Sintered and sinter pad linings are twice as temperature-resistant as conventional organic linings, while carbon is as much as five to six times more resistant. Used in Formula One clutches, carbon has a very low weight in addition to its extremely high thermal resistance.
SACHS RCS Racing Clutches – The Technology for Motor Sports.
Advantages Racing Clutch SACHS RCS
With its modular RCS system, ZF SACHS Race Engineering offers a high degree of variability for racing clutches.
The system can be configured to provide individual solutions for specific vehicles and tracks. Our clutches are developed for virtually all racing applications. Their low weight and moment of inertia are among the most important parameters for racing. ZF SACHS Race Engineering GmbH guarantees rapid availability and unproblematic exchange of individual components.
SACHS RCS racing clutches have not been developed for specific vehicles, but can be used in virtually all cars. However, adjustments, have to be made, such as to the geometry of the flywheel, position of the clutch releaser and the limitation of the clutch release path.

More information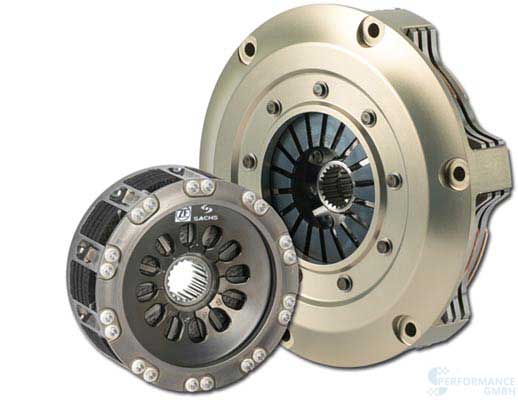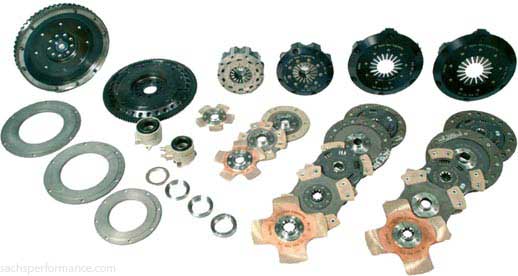 Compiling the right RCS-clutch for your needs
To compile the right clutch a number of different parameters need to be considered. The most important factor is the application, because this determines the requirements that are placed on the clutch. Closely related factors include the type of vehicle, the engine torque, and the installation space.
Sachs provides individual solutions on the basis of these key features. The RCS range comprises 4 different clutch diameters: 115 mm, 140 mm, 184 mm, and 200 mm. Friction linings come in carbon, sintered, sinter pad, and organic materials.
Another option is the number of friction discs. Sachs RCS offers 1, 2, 3, or 4-disc clutches. The clutch clamping force should also be considered. Moreover, individual components can be produced in different materials. The following pages contain more detailed explanations of individual clutch parameters.


More information