Motorsports Central Slave Cylinder (CSC)

SACHS RCS Motorsports Releaser (CSC)
SACHS is offering a specially developed and designed slave cylinder (CSC = Concentric Slave Cylinder) for push-type actuation of SACHS RCS racing clutches.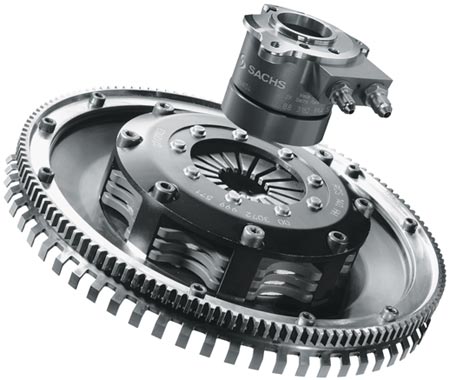 Advantages
By the use of housings, which are produced as a single component, we achieve the highest possible strength and prevent leakage.
The release bearing is designed for high rpm levels of race engines. The release diameter of the slave cylinder is specially adjusted to the release diameter of ZRE RCS clutches and is available in three different diameters: Ø38mm / Ø44mm / Ø49mm
SACHS RCS slave cylinders are designed to generate the optimum friction in the system. This has been achieved by means of special coating, as well as a optimal friction sealing system.
In general racing clutches have higher release forces. This means that the pedal forces, that the drivers have to exert, are also considerably higher. However, the slave cylinder developed specifically for racing clutches, features a higher hydraulic volume, which lowers the pedal forces for the driver..
ZRE slave cylinders are available in different connection geometries and in two different working ranges (strokes).
SACHS RCS Slave Cylinder-Variations
A: pitch circle fixation holes
B/C/D: angle fixation holes
E: release diameter (contact diameter)
F: diameter fixation holes
K: centering diameter
X: CSC in compression
Y: CSC in rebound
Technology in Detail
Geometry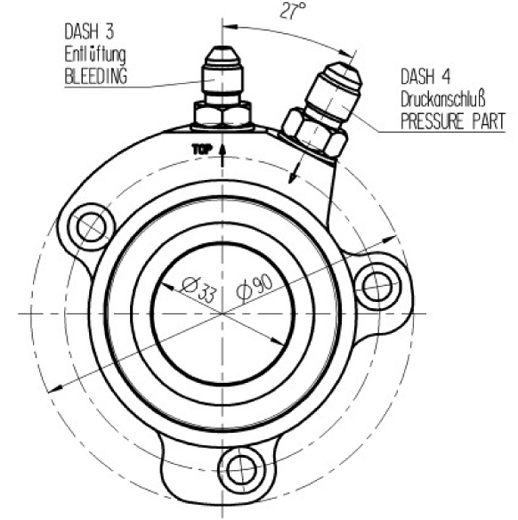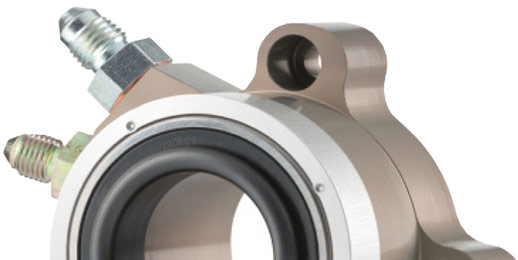 Part Numbers
A
(mm)
B
(° )
C
(° )
D
(° )
E
(mm)
F
(mm)
K
(mm)
X
(mm)
Y
(mm)
Hub
Stroke
88 3182 000 033
74
33,5
10
97
38
6,6
58,99
46,5
61,5
15 mm
88 3182 000 034
76
70
5
80
38
72
62,65
46,5
61,5
15 mm
88 3182 000 035
74
33,5
10
97
44
6,6
58,99
46,5
61,5
15 mm
88 3182 000 036
76
70
5
80
44
7,2
62,65
46,5
61,5
15 mm
88 3182 000 037
74
33,5
10
97
49
6,6
58,99
47
62
15 mm
88 3182 000 038
76
70
5
80
49
7,2
62,65
47
62
15 mm
88 3182 000 072
74
33,5
10
97
38
6,6
58,99
50
62
15 mm
88 3182 000 047
74
33,5
10
97
38
6,6
58,99
43,3
55,3
12 mm
88 3182 000 048
76
70
5
80
38
7,2
62,65
43,3
55,3
12 mm
88 3182 000 049
74
33,5
10
97
44
6,6
58,99
43,3
55,3
12 mm
88 3182 000 050
76
70
5
80
44
7,2
62,65
43,3
55,8
12 mm
88 3182 000 051
74
33,5
10
97
49
6,6
58,99
43,8
55,8
12 mm
88 3182 000 052
76
70
5
80
49
7,2
62,65
43,8
55,8
12 mm
88 3182 000 062
76
70
5
80
49
7,2
62,5
43,8
55,8
12 mm
Pattern for

883182 000033
883182 000035
883182 000037
883182 000047
883182 000049
883182 000051
883182 000072
Pattern for

883182 000034
883182 000036
883182 000038
883182 000048
883182 000050
883182 000052
883182 000062
Partner of SRE