Clutch Disc - SACHS Performance
Description
Diameter [mm]: 240 - Number of Teeth: 23 - Hub Profile: 23,3x26,3-23N
Rigid Performance clutch disc with special organic friction material
Manufacturer compare numbers
PORSCHE
950.116.013.00
964.116.013.00
964.116.013.01
964.116.013.50
964.116.013.51
964.116.013.52
964.116.013.61
964.116.013.62
964.116.013.90
964.116.014.00
964.116.014.51
964.116.014.52
964.116.014.62
964.116.014.90
964.116.014.91
964.116.911.00
996.116.015.01
---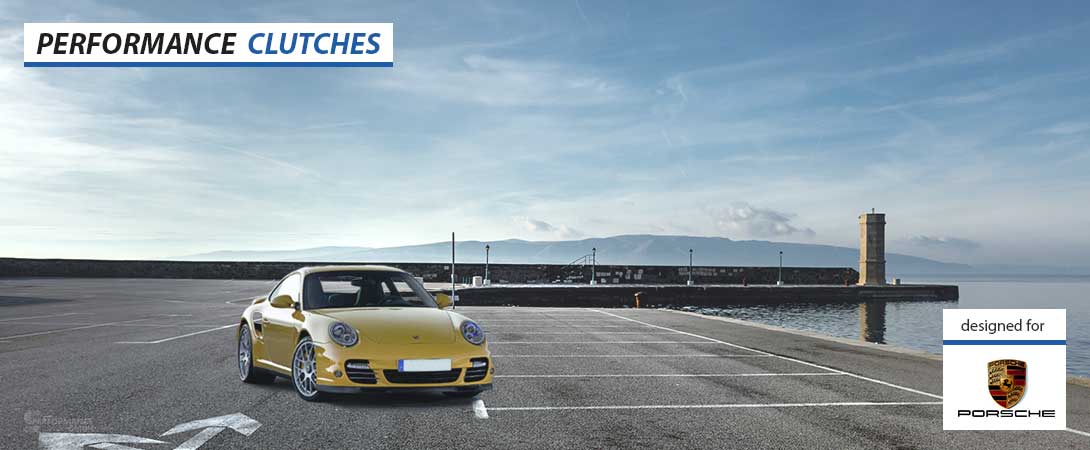 Innovative Engineering.
Higher transmittable torque
Higher thermal resistance
Higher burst number of revolutions
Longer life span
Start Performance similar to OE
Effortless exchange with OE clutch disc

Technical Details.
SACHS Performance clutch discs with organic friction material have a superior thermal resistance, are more resistant against rpm's as OE discs and are able to transmit higher torque. That makes it extremely useful for all kind of street tuning and for vehicles that are often driven with their maximum gross vehicle weight.
Installed together with the SACHS Performance clutch cover, you´ll have the perfect combination between suitability for daily use and great drive experience.
The SACHS Performance clutches are assembled by hand. This guarantees at all times the highest quality attributes in clamping load and release characteristics.

Quality - Made in Germany.
The clutch systems from ZF Sachs Race Engineering have brought motor sports teams worldwide to the forefront, from mass sports to Formula 1. The knowledge gained from these race series has been flowing into the development of High Performance products for years.

Typcially applications include:
Chip-Tuning, Turbocharger and supercharger modifications, towing trailers, commercial vehicle, snow-removal vehicle , vehicles with maximum gross vehicle weight and according to high load (towing service, campers, ambulance cars, etc.), 1/4 mile-race, Race circuit (endurance race, clubsport, autocross), Rally (e.g. group N), Slalom, Drift Racing.
SACHS Performance Clutch in the Porsche-Motorsport
Official Partner of Porsche Motorsport and Porsche Motorsport's trainee programme. All international Cup vehicles use ZF dampers and clutches.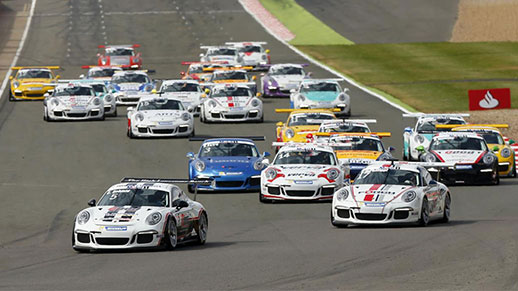 Porsche Mobil 1 Supercup
The brand trophy has been held at the Formula 1 events since 1993. All drivers start in the current Porsche 911 GT3 Cup, based on the street-legal lightweight 911 GT3 RS. ZF SACHS supplies the racing clutches and dampers for the 460-hp racing car.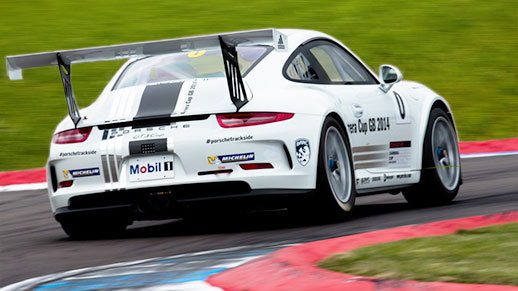 Porsche Carrera Cup
Porsche equips the attractive brand trophy series, which starts at the DTM race weekends, with a total of 540,000 euros in prize money for teams and drivers. The pilots start in the same Porsche 911 GT3 Cup. The 460-hp GT cars are equipped with gas-filled dampers and racing clutches from SACHS.
Partners of SRE