SACHS Performance Clutch Kit PORSCHE
Description
Diameter [mm]: 225 - Number of Teeth: 20 - Hub Profile: 20,1x22,3-20N
Transmittable torque 480+Nm.
---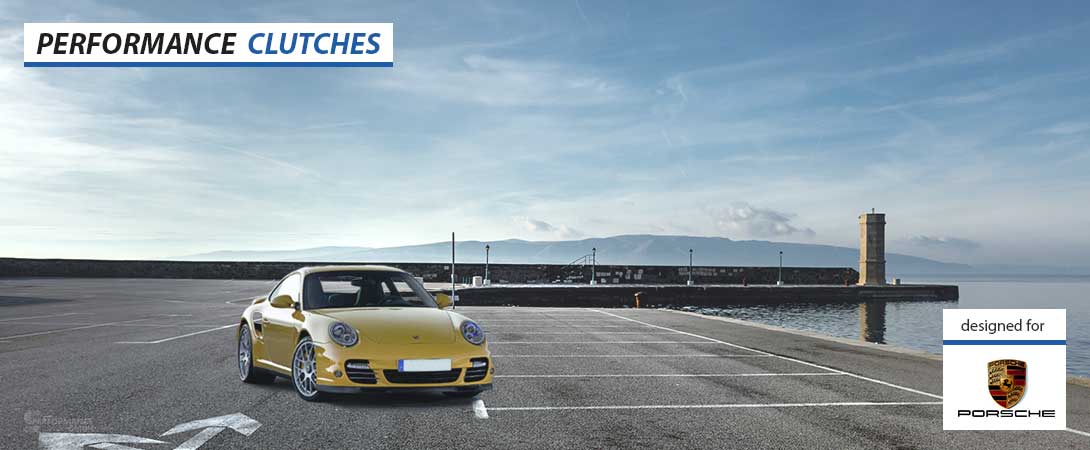 Innovative Engineering.
Higher transmittable torque
Higher burst number of revolutions
The torque damper has a higher stop position (maximum capacity of the torsion damper unit before stop position of locating rivets).
Noticeable better dynamics through higher clamp load
Less abrasion, much longer life span
Start performance similar to OE
Effortless exchange with OE clutch kit


Technical Details.
SACHS Performance Clutch kit at a preferential price, containing the reinforced clutch cover and the performance clutch disc with special organic friction material. - Simple exchange against the old clutch, this kit will fit to the original flywheel and releaser.
The SACHS Performance clutch kit delivers more transmittable torque and more stability, longer life and superior thermal resistance.
It also allows for faster and sportier gearshifts. - That makes it extremely useful for street tuning, endurance races, hill climbing (group N) and for vehicles that are often driven with their maximum gross vehicle weight.
The containing clutch disc with torsion springs function as a vibration damper between engine and gearbox. The start performance is similar to your old original clutch kit (no "on-off" clutch), so this solution is also perfect for a daily driven car.
Quality - Made in Germany.
The clutch systems from ZF SACHS Race Engineering have brought motor sports teams worldwide to the forefront, from mass sports to Formula 1.
The knowledge gained from these race series has been flowing into the development of High Performance products for years.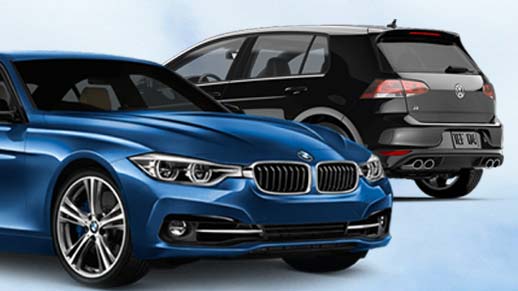 Typically applications include:
Chip-Tuning, turbocharger and supercharger modifications
Vehicles with maximum gross vehicle weight and according to high load (towing trailers, campers)
1/4 mile-race
Race circuit (endurance race, clubsport, autocross)
Rally (e.g. group N)
Slalom, Drift Racing
SACHS Performance Clutch in the Porsche-Motorsport
Official Partner of Porsche Motorsport and Porsche Motorsport's trainee programme. All international Cup vehicles use ZF dampers and clutches.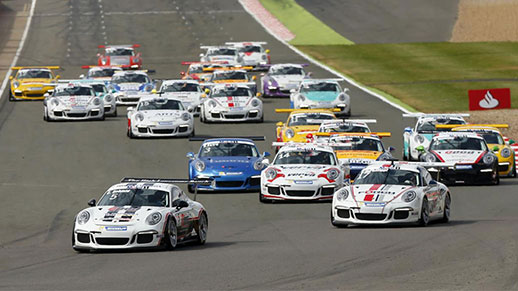 Porsche Mobil 1 Supercup
The brand trophy has been held at the Formula 1 events since 1993. All drivers start in the current Porsche 911 GT3 Cup, based on the street-legal lightweight 911 GT3 RS. ZF SACHS supplies the racing clutches and dampers for the 460-hp racing car.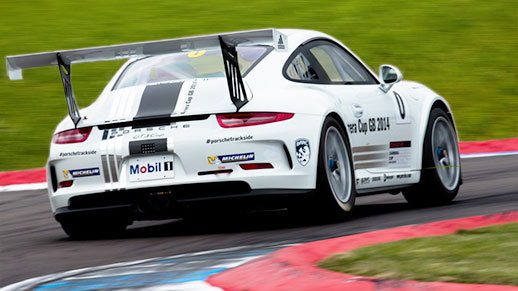 Porsche Carrera Cup
Porsche equips the attractive brand trophy series, which starts at the DTM race weekends, with a total of 540,000 euros in prize money for teams and drivers. The pilots start in the same Porsche 911 GT3 Cup. The 460-hp GT cars are equipped with gas-filled dampers and racing clutches from SACHS.
Partner of ZF SACHS Race Engineering