SACHS Motorsports Module with Flywheel
Description
Complete kit with lightened one mass flywheel (7,2kg)
Transmittable Torque 600+Nm
MOTORSPORTS/STREET RACE ONLY
---

Innovative Engineering.
SACHS Performance Clutch kit including Flywheel at a special rate!
Up to 60% reduction in weight compared to the original flywheel.
Higher transmittable torque compared to organic friction material.
Higher thermal capacity compared to organic friction material.
Higher burst number of revolutions - Designed for engine speed until 12.000rpm.
The torque damper of the clutch disc has a higher stop position.
- Maximum capacity of the torsion damper unit before stop position of locating rivets.
Higher clamp load of the clutch cover.
Noticeable better dynamics through higher clamp load when driving the vehicle to its limits.
Very dirt resistant.
Longer life span.
Aggressive start performance.
Effortless 1:1 exchange with OE clutch kit incl. the dual mass flywheel.

Technical Details.
The SACHS Performance clutch-flywheel conversion kit delivers more transmittable torque and more stability, longer life and superior thermal resistance.
The containing sintered clutch disc has a higher friction coefficient than plates with organic friction material. That allows for highest transmittable torque and makes them very dirt and oil resistant.
The weak two-mass flywheel will be replaced with a lightened one-mass flywheel made of steel. Easy exchange with your old clutch and two-mass-flywheel. The original releaser/csc will still fit. - Light weight flywheels keep less inertia in storage but the lighter rotating mass provides significantly improved engine response and acceleration characteristic.
To compensate the dual mass flywheel and it´s vibration damping, the SACHS Performance clutch kit contains a clutch disc with torsion springs that function as vibration damper between engine and gearbox. Due to reduction of mass and more rigid connection a stronger transfer of transmission noise and vibrations can occur.
It also allows for faster and sportier gearshifts. That makes it extremely useful for street and 1/4miles races, endurance races, hill climbing (group N), rallye.
Quality - Made in Germany.
The clutch systems from ZF SACHS Race Engineering have brought motor sports teams worldwide to the forefront, from mass sports to Formula 1.
The knowledge gained from these race series has been flowing into the development of High Performance products for years.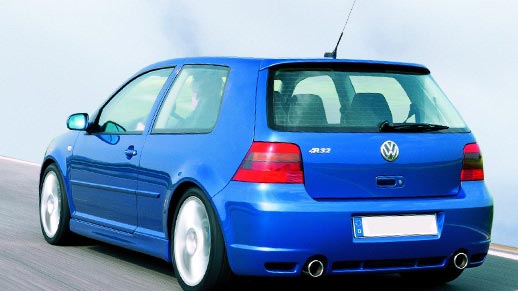 Typically applications include:
High turbocharger and supercharger modifications
Street race
1/4 mile-race
Race circuit (endurance race, clubsport, autocross)
Rally (e.g. group N)
Slalom, Drift Racing
For motorsport only
Partners of ZF SACHS Race Engineering