Verlagingsset SACHS Performance 841500118452
Beschrijving
Schokbreker met spiraalvering (hoogte verstelbaar)
Dempingskracht instelbaar, hoogte verstelbaar, Monotube-Upside-Down
Voor voertuigen zonder niveauregeling
Diepte-afstelmogelijkheden af: 20 mm
Diepte-afstelmogelijkheden tot: 50 mm
Asbelasting vooras tot: 1040 kg
Asbelasting achteras tot: 930 kg
---

Schroefset / Verlagingskit SACHS Performance (CSS) -
Voor bestuurders die meer willen.
SACHS Performance-Schroefset / Verlagingskit zijn onmisbaar voor het tunen van auto's en bieden gepassioneerde bestuurders een rijervaring met een aanzienlijke verbeterde dynamiek, sportiviteit en comfort.
Voor de hightech-schokbrekers wordt uitsluitend gebruik gemaakt van hoogwaardige monotube-schokbrekers met gasvering en kwaliteitsolie. De speciale afstemming met een kleppensysteem dat de instelling van flexibele karakteristieken mogelijk maakt, zorgt zelfs in het extreme gebruik voor een maximaal sportief gevoel; ook geschikt voor gebruik niet op de openbare weg.
De benodigde stijfheid en stabiliteit wordt gegarandeerd door veerpoten die in upside-down-modus worden uitgevoerd. Deze kunnen extreme dwarskrachten absorberen en garanderen een onmiddellijke en nauwkeurige respons.

De voordelen op een rijtje:
Innovatieve racingtechnologie voor de weg
Technologie-overdracht van originele en motorsport-technieken
Monotube-gasdruktechnologie
Snelle en nauwkeurige respons
Traploze hoogteverstelling voor een individueel diep gelegen auto
Hoogwaardige oppervlaktecoating voor een langdurige corrosiebestendigheid
OE-bewezen, hoogwaardige racing-veren van krachtig materiaal
Individuele, snelle en nauwkeurige instelmogelijkheden en aanpassingen van de demping op wegdek, banden en luchtdruk
Getest en afgestemd door gerenommeerde tuners, onze servicepartners op de Nürburgring of de ingenieurs van ZF Sachs Race Engineering
Made in Germany, met TÜV-certificaat

Optimale afstemming.
Individueel diepte-afstelbaar.
Traploos instelbaar binnen TÜV-goedgekeurde afstanden
Individueel diepte-afstelbaar voor elke filosofie
Grotere diepte-afstelmogelijkheden (afhankelijk van de auto)
Afzonderlijke afstelling van de voor- en achteras
Vuilafstotend hoogteverstelling en een lange levensduur
Trapeziumwikkeling voor perfecte hanteerbaarheid
SACHS dempingskrachtafstelling.
Individual adjustment of rebound and compression damping
Easy and rapid performance adjustment with precise gradation within a broad adjustment range
Adjustable when installed
No tools required
CSS Levering inclusief.
2 x upside-down-veerpoten met hoogte- en performance-afstelling, monotube-systeem
2 x voorveren
2 x achterasdempers met de performance-afstelling, monotube-systeem
2 x achterveren
2 x achterashoogteverstelling van aluminium
1 x onderdeelcertificaat
Quality made in Germany.
Vertrouw op de beste deskundigheid in de motorsport. Of het nu gaat om de Formule 1, Dakar-ralley, DTM, de Porsche Supercup of de VW Scirocco Cup - op alle racebanen ter wereld rijden succesvolle race-teams met producten van SACHS over de finish.
De veelzijdige ervaringen die het gevolg zijn van deze betrokkenheid, vloeien rechtstreeks door in de ontwikkeling van overtuigende tuning-producten. Het resultaat: innovatieve race-technologie voor de weg, waarvan auto-tuners warm worden en die onder de merknaam SACHS Performance verkrijgbaar zijn.
SACHS Performance koppeling in VAG Motorsport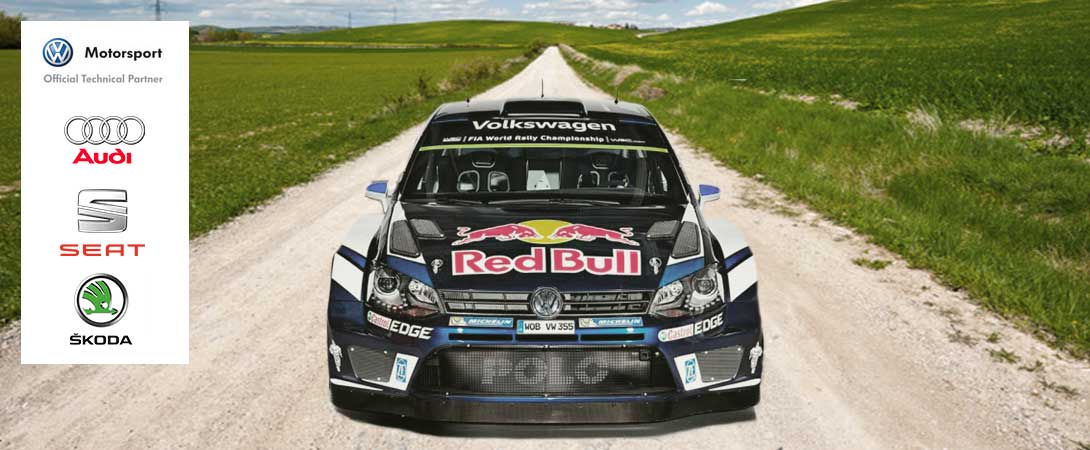 ZF is sinds 2003 partner van Volkswagen Motorsport. Voor de Polo R WRC in het World Rally-WK ontwikkelt ZF schokdempers en koppelingen. Bovendien rust ZF rust alle voertuigen in de Scirocco R-Cup en raceauto's zoals de Audi TT Cup en de Audi R8 LMS uit.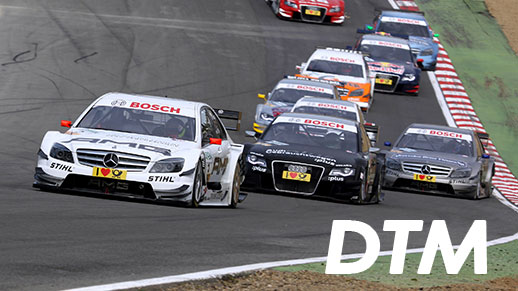 DTM
Sinds het seizoen 2012 vertrouwen de drie premiummerken Audi, BMW en Mercedes-Benz in alle DTM-voertuigen uitsluitend op koppelingssystemen van ZF.
De racekoppeling Formula Carbon Clutch 4/140Y beschikt over vier carbon koppelingsplaten. De koppeling draagt een draaimoment tot 900 Nm over en is ontworpen voor een lange houdbaarheid.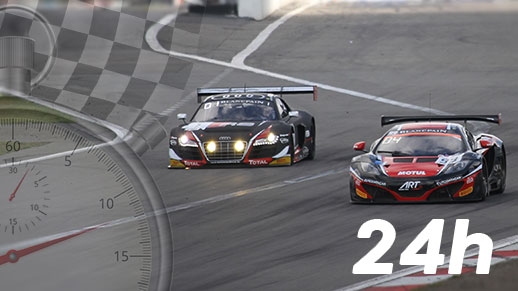 24 uur van de Nürburgring
Zeven van de eerste tien teams vertrouwden onlangs bij de grootste uithoudingsrace in Duitsland op koppelingen van ZF - daaronder ook de eerste vier in het algemeen klassement bij de 24 uur van de Nürburgring.
Op de derde plaats reed Porsche over de finish, wiens 911 uitgerust was met koppelingen en schokdempers van ZF. Ook de BMW-teams op de vierde en zesde plaats, het als zevende eindigende Audi en Nissan op plaats negen vertrouwden bij de krachtoverbrenging op de koppelingen van ZF.
Partner van ZF SACHS Race Engineering