Versterkte koppeling Dacia Logan II 1.5 dCi, 3000950767-S
Beschrijving
Diameter [mm]: 215 - Aantal tanden: 26 - Naafprofiel: 20,1x21,7-26N
Koppeling speciale fabricage, Ongeveer 15% hoger overdraagbaar koppel dan in serie vervaardigde producten.
Inclusief SACHS Koppeling-drukplaat en koppelingsplaat met Performance-koppelingscoating.

Overeenkomend fabrieks nummer
DACIA
30 10 125 72R
30 20 507 36R
30 20 573 02R
30 21 039 50R
---

Meer reserves voor hogere eisen.
Ongeveer 15% hoger overdraagbaar koppel dan in serie vervaardigde producten
Hogere thermische weerstand
Hoger 'barst'-toerental
Langere levensduur
Startgedrag zoals bij in serie vervaardigde producten
Eenvoudige vervanging van de in serie vervaardigde koppeling

Technische gegevens.
Bij de versterkte koppelingskit wordt de in serie geproduceerde plaat voorzien van een organische Performance-coating. Dit heeft een hogere wrijvingscoŽfficiŽnt, zeer goede fading-eigenschappen en geringe slijtage.
Deze eigenschappen worden bereikt door een met glasvezel versterkte koppelingsconstructie geproduceerd m.b.v. lagertechnologie met koperversterking. Het bindmiddelsysteem van elastomeren en hars is daarbij voorzien van een op verbeterd comfort en gereduceerde fading gerichte vulstofcombinatie met wrijvingscoŽfficiŽntaanpassing.
Hoog overdrachtvermogen.
De versterkte koppeling onderscheidt zich van in serie geproduceerde producten onder meer door een hoger overdraagbaar koppel. Optimaal voor licht getunede auto's (zoals chip-tuning), gebruik van aanhangwagens en mensen die veel achter het stuur zitten.
Montage.
U ontvangt een nieuwe, herziene koppelingskit. U hoeft de oude onderdelen niet retour te zenden. Eenvoudig vervangen van uw oude koppeling, het oorspronkelijke vliegwiel blijft in gebruik.
De voordelen op een rijtje.
Slijtage:


WrijvingscoŽfficiŽnt:


Comfort:


'Barst'-toerental:


Fading:


†
Opmerking.
De koppeling wordt na bestelling exclusief handmatig voor u gemodificeerd en kan niet via ZF Sachs worden geleverd of besteld. Voor vragen over dit product kunt u via e-mail of telefonisch contact met ons opnemen via +49 (0) 40 3999 2118.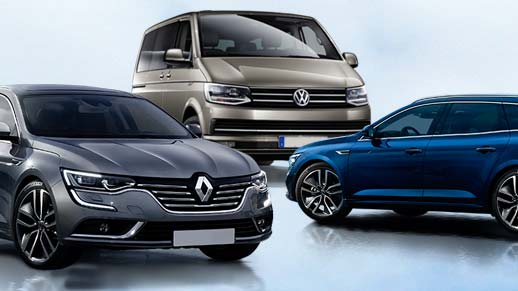 Toepassingsgebieden:
Chip-tuning
Voertuigen met maximale lading en hoge belasting
Gebruik van aanhangwagens