Stötdämpare- och fjädersats BMW 2 xDrive - SACHS Performance
Beskrivning
Coilover (höjdjusterbart)
Dämpningsjustering, höjdjusterbart, Monotube-Upside-Down
Sänkning från: 30 mm
Sänkning till: 50 mm
Axeltryck framaxel till: 1025 kg
Axeltryck bakaxel till: 1230 kg
för fordon utan nivåkontroll
---

SACHS Performance-coilovers -
för förare som vill ha mer.
SACHS Performance-coilovers höjer värdet på tuningbilar och erbjuder passionerade förare körupplevelser med en betydande ökning av dynamik, sportighet och komfort.
För den högteknologiska stötdämparen används uteslutande enkelrörs-gasstötdämpare av hög kvalitet, med högt presterande olja i sitt inre. Din speciella inställning och ett ventilsystem som möjliggör inställningen av flexibla egenskaper, möjliggör en maximal sportighet i marginalerna, även vid användning långt från allmänna vägar.
Den nödvändiga styvheten och fastheten garanteras av fjäderbenen som är utformade i upp-och-ner-läget. Dessa kan ta upp extrema sidokrafter och möjliggör en omedelbar och precis respons.

Fördelar i korthet:
Innovativ racingteknik för vägen
Tekniköverföring från originalutrustning och motorsport
Enkelrörs-gastryckteknik
Snabb och exakt respons
Steglös höjdjustering för en individuell sänkning
Högkvalitativ ytfinish för långvarig korrosionsbeständighet
OE-beprövade, högkvalitativa racingfjädrar av höghållfast material
Möjlighet till individuella, snabba och exakta inställningar och justeringar av dämpningen med avseende på sträcka, däck och lufttryck
Testad och trimmad av kända tuner, våra servicepartners på Nürburgring eller ingenjörerna hos ZF SACHS Race Engineering
Made in Germany, inklusive TÜV-certifikat
Optimal avstämning.
Individuell sänkning.
Steglös justering inom TÜV-godkända intervallet
Individuell sänkning för varje filosofi
Stort sänkintervall (beroende på fordon)
Skilda inställningar av fram- och bakaxel
Smutsavvisande höjdjustering och lång livslängd
Trapetsgänga för perfekt hantering
SACHS dämpningsjustering.
Individual adjustment of rebound and compression damping
Easy and rapid performance adjustment with precise gradation within a broad adjustment range
Adjustable when installed
No tools required
CSS Leveransomfång.
2 x upp-och-ner-fjäderben med höjd- och prestandajustering, enkelrörs-system
2 x framaxelfjädrar
2 x bakaxeldämpare med prestandajustering, enkelrörs-system
2 x bakaxelfjädrar
2 x bakaxelhöjdjustering i aluminium
1 x komponentutlåtande
Kvalitet Made in Germany.
Lita på största motorsportexpertis. Om Formel 1, Dakar-rallyt, DTM, Porsche Supercup eller VW Scirocco Cup - på alla racingbanor i världen kör framgångsrika racingteam med SACHS-produkter över mållinjen.
De många olika erfarenheterna från dessa åtaganden återförs direkt tillbaka till utvecklingen av övertygande tuningprodukter. Resultatet: Innovativ racingteknik för vägarna som tunern gillar och som finns tillgänglig under varumärket SACHS Performance.
SACHS Prestanda koppling i BMW Motorsport
SACHS är en mångårig partner till BMW Motorsport. I tävlingsserier såsom DTM eller i racing vid 24h-loppet på Nürburgring bygger BMW på kopplingar från ZF SACHS.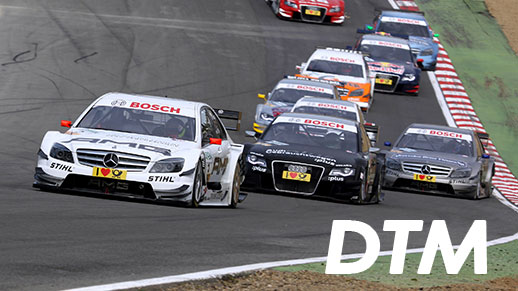 DTM
Sedan säsongen 2012 litar de tre premiummärken Audi, BMW och Mercedes-Benz i alla DTM-fordon uteslutande på kopplingssystem från ZF SACHS.
Racingkopplingen "Formula Carbon Clutch 4/140Y" har fyra kopplingsskivor i karbon. Kopplingen överför ett vridmoment upp till 900 Nm, och är utformad för lång hållbarhet.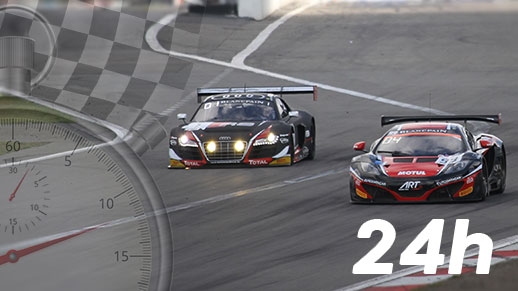 Nürburgring 24 timmar
Sju av de tio bästa lagen förlitade sig nyligen vid det största långloppet i Tyskland på kopplingar från SACHS - inklusive de fyra första i resultatlistan från Nürburgring 24-timmars.
På tredje plats kom Porsche i mål, deras 911 utrustad med kopplingar och stötdämpare från SACHS. Även BMW-teams på fjärde och sjätte, sjundeplacerade Audi och Nissan på nionde plats satsade i sin kraftöverföring på kopplingar från ZF SACHS.
Partner av ZF SACHS Race Engineering