Embraiagem reforçada - PSA OE 9811460880
Descrição
Diâmetro [mm]: 230 - Número de dentes: 26 - Perfil do cubo: 20x21,91-26N
Modelo especial Embraiagem, Binário transmissível cerca de 15% acima da série.
Inclui placa de pressão da embreagem SACHS e disco de embreagem com revestimento de embreagem de desempenho.
Referência cruzada fabricante
CITROEN
16 093 481 80
16 093 496 80
16 124 162 80
16 124 796 80
2051.S2
2052.Q2
2053.08
96 716 755 80
98 054 985 80
98 057 049 80
98 114 608 80
98 137 543 80

PEUGEOT
16 093 481 80
16 093 496 80
16 124 162 80
16 124 796 80
2051.S2
2052.Q2
2053.08
96 716 755 80
98 054 985 80
98 057 049 80
98 114 608 80
LuK
623 3721 09
---

More reserves for higher demands.
Approx. 15% higher transmittable torque compared to OE
Higher thermal resistance
Higher burst number of revolutions
Longer life span
Start performance similar to OE
1:1 replacement of the old clutch

Technical Details.
Based on a new replacement clutch, your clutch kit will be custom modified by hand. - Made in Germany. The clutch disc will get a new high performance organic friction material with a reinforced layered clutch facing construction (Dry coating technology, non-asbestos and lead-free, elastomer / resin binder system, fiber glass reinforced, includes copper, filling materials and coefficient of friction modifiers).
Together with a special manufacturing process, this results in the desired characteristics of the clutch facing material.
Higher Power Transmission
The fundamental advantage of this modified clutch kit compared to the ordinary replacement clutch results in a higher life span, higher transmittable torque and in a better thermal resistance. Perfect for tuned engines such as chiptuning as also for towing trailers, Offroad and so on.
Everyday Suitability
Very good starting comfort and burst resistance ensure a high suitability for daily use.
The advantages at one view
Wear:


Coefficient of friction:


Comfort / Judder:


Burst speed:


Fading:


SAC Clutch Cover.
The SAC clutch cover with automatic wear compensation decouples facing wear from the movement of the diaphragm spring. The compensation mechanism constantly registers the reduction in facing thickness, and securely offsets this distance by rotating an adjustment ring. This keeps the force ratios constant, and extends the service life because the facings can accomodate additional wear.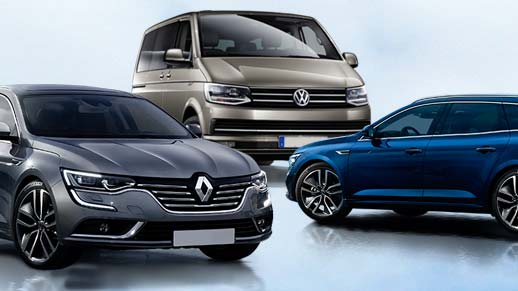 Typically applications include:
Chip-Tuning, Turbocharger and supercharger modifications
Vehicles with maximum gross vehicle weight and according to high load
(towing service, campers, ambulance cars, etc.)
Towing trailers
Commercial vehicle
Installation.
Because this kit is based on the original clutch, you can easily replace it 1:1 against your old clutch and it will fit to your existing flywheel without any modifications. Also, there´s no need to send us your old clutch parts back.
Note.
This clutch kit resp. the part no. is not provided by LUK/SACHS itself and can only be ordered here. If you any questions, don´t hesitate to send us an email or call our customer service at +49(0)40 3999 2118.